Stop the Madness (after Breast Cancer) Nutrition Series
04/04/2023 07:00 PM - 05/02/2023 08:00 PM ET
Category
Health & Wellness Program
Admission
Location
Zoom Class

Summary
with Lauren Talbert, RD, CSO, LDN(3 part series 4/4, 4/18, 5/2) -- 7:00PM
Description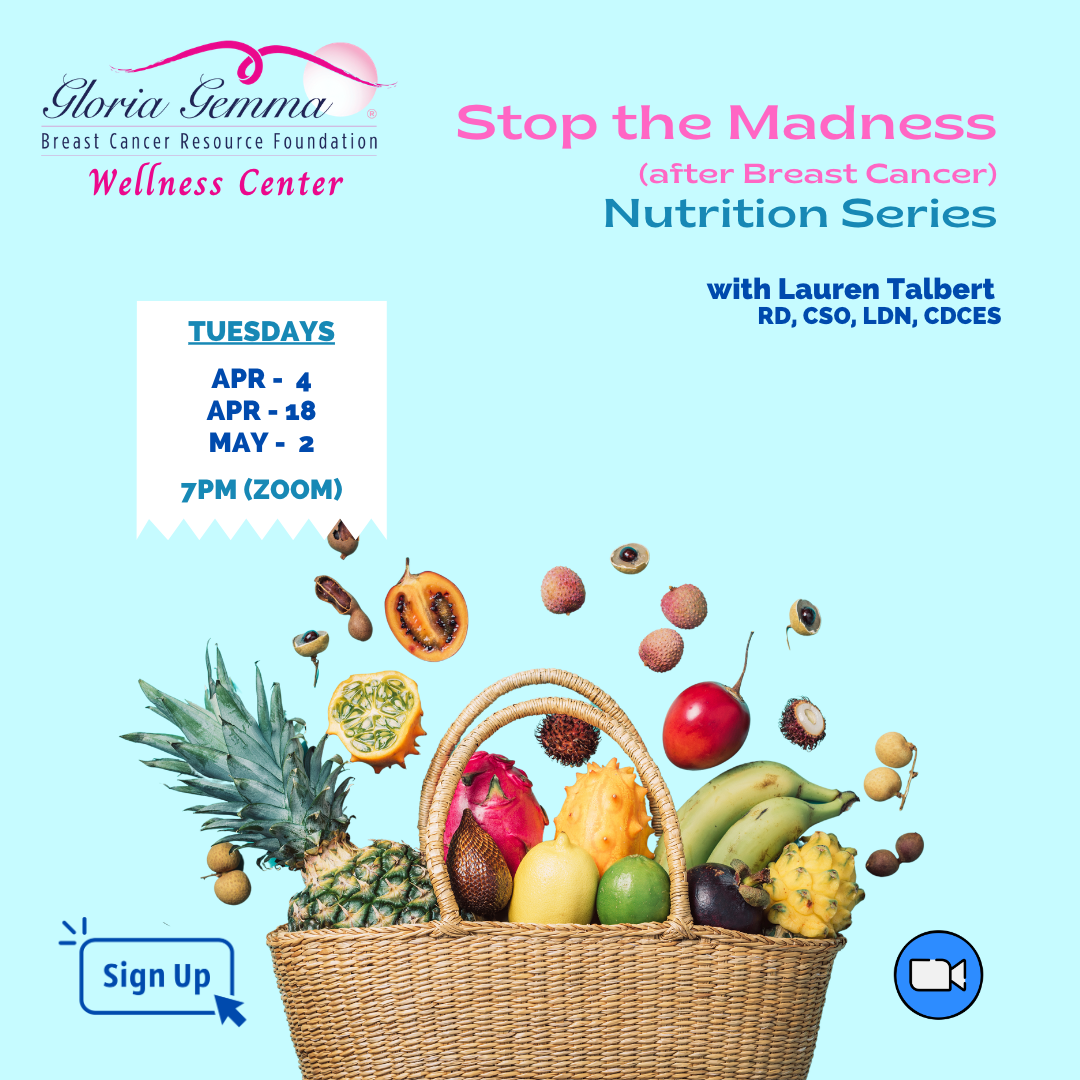 Week #1: Nutrition for the Breast Cancer Survivor: Stop the confusion and start control
Breast cancer nutrition is confusing; let's stop the confusion and start control to improve your health. We will define roadblocks and tips to manage them as well as review current recommendations relating to nutrition and lifestyle for survivors. Also we will discuss research on soy-based foods and breast cancer survivors.
Week #2: Eating well with less: saving time, money and stress
Now that we know what foods are recommended to eat more and less of let's talk about how to do so while we carry on with our busy lives. In this week we will discuss tips to manage time, money and stress while eating a healthy cancer fighting diet.
Week #3: Dietary supplements and vitamins: to take or not to take?
In this week we will discuss what are dietary supplements and how are they regulated. We will review research on what to take and avoid during treatment and how to determine what is safe to take with other medications. Lastly, we will discuss other supplements to consider taking to support overall health.