Share Your Loved One's Story May'23
05/09/2023 06:30 PM - 07:30 PM ET
Category
Health & Wellness Program
Admission
Location
Zoom Class

Summary
with Susan Lataille
Description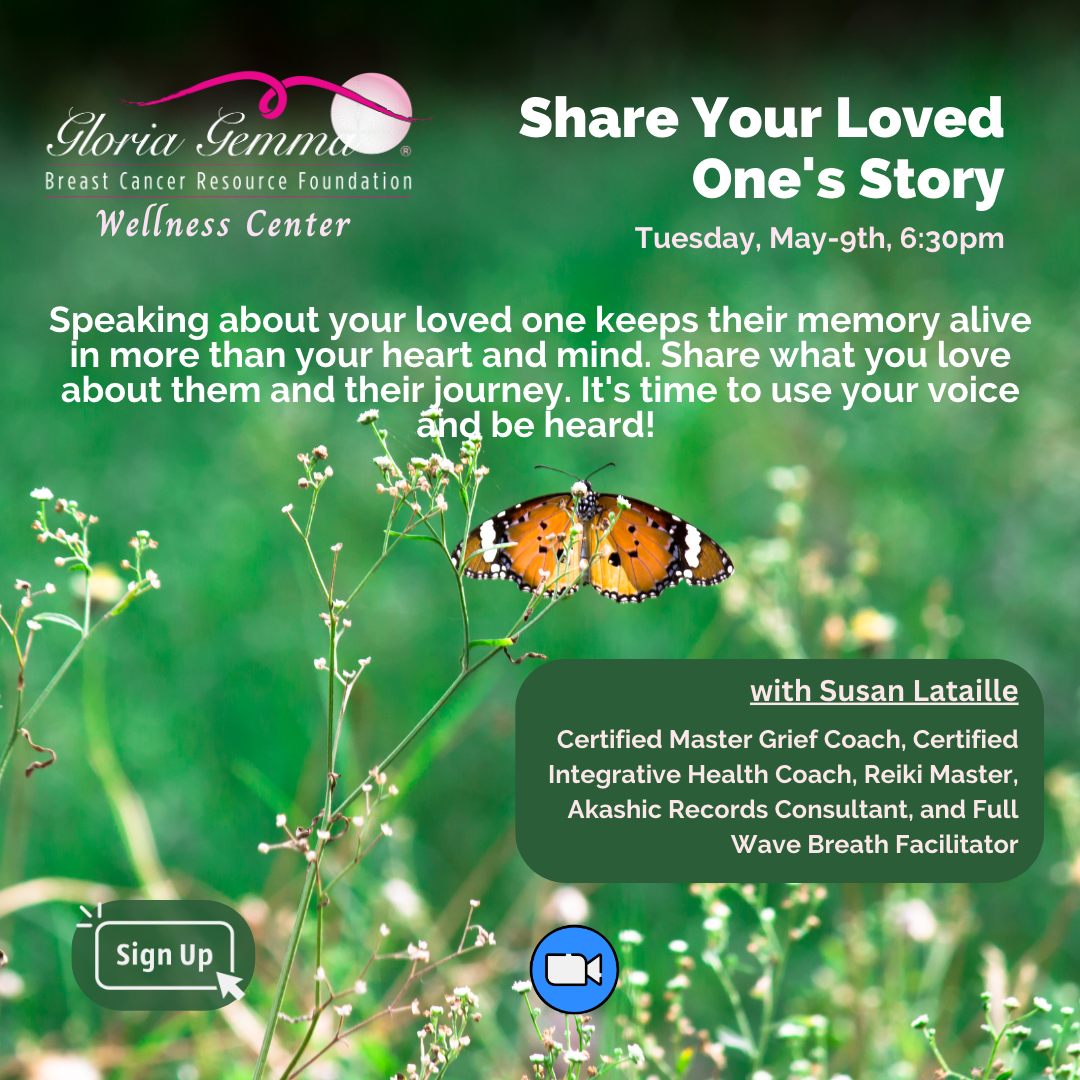 Join Susan Lataille for the opportunity to talk about your loved one in a safe, loving, and understanding space with no judgement. Your journey is honored. It's okay to be where you are at the moment. Speaking about your loved one keeps their memory alive in more than your heart and mind. Share what you love about them and their journey. It's time to use your voice and be heard!
About Susan:
Since the passing of her son Nathan in 2017, Susan Lataille has been guided to help others through the grieving process. And after four years, in 2021, she was finally ready to take the step to become a Certified Master Grief Coach. She now aspires to assist others along their own grieving journey by offering love, compassion, and understanding.
Susan has been self-employed for over twelve years producing profession events in and around her community. Her purpose has always been to help people shine in a way that works best for them, and she enjoys watching her clients benefit from her services. Since 2021, she has added grief coaching, compilation books series, and retreats to further that mission.
In addition to being a Certified Master Grief Coach, she is also a Certified Integrative Health Coach, Reiki Master, Akashic Records Consultant, and Full Wave Breath Facilitator. Her website is SusanLataille.com.